YMCA honors volunteers, donors at annual meeting
Denis Short named Volunteer of the Year
The YMCA of Darke County hosted a scaled-back version of its annual meeting recently to honor volunteers and donors, recognize outgoing board members, and elect new board members.
Sam Casalano, YMCA CEO, spoke about how volunteers are crucial to the Y's mission, saying that the Darke County Y is blessed to have many volunteers who give of their time and talent. Nationwide, more than 600,000 volunteers serve in more than 2,700 Ys in more than 10,000 communities.
Board Member Denis Short was recognized as Volunteer of the Year for 2020, in recognition of his hard work bringing the Versailles branch renovations to completion.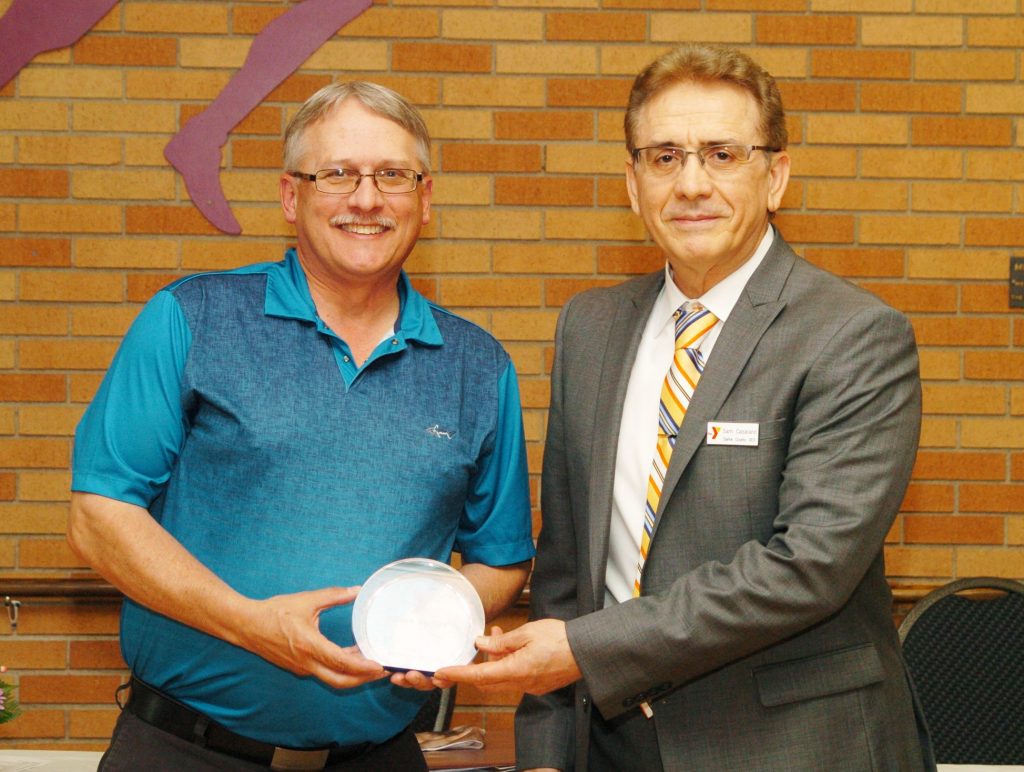 "Volunteering is the ultimate exercise in democracy," Casalano said. "You vote in an election once a year, but when you volunteer, you vote every day about the kind of community you want to live in."
Short was a vital part in the renovation of former childcare area at the Versailles branch, which has been converted into new fitness areas, a ChildWatch room, and meeting/rental space.
"(Short) functioned basically as the project manager to the contractors," Casalano said. "But even before they arrived, he was pulling up carpet, and on his knees scraping floors, and pulling off trim, and sanding and painting walls – making sure all the prep work was done so the contractors could come in to a clean slate."
Casalano also spoke of Short's devotion to his family and service to his community and country as an Air Force veteran.
Also during the meeting, outgoing board members John Swallow and Jan Roestamadji were honored for their years of service to the YMCA.
Swallow, who recently retired as president of Park National Bank, previously served as president of the YMCA board.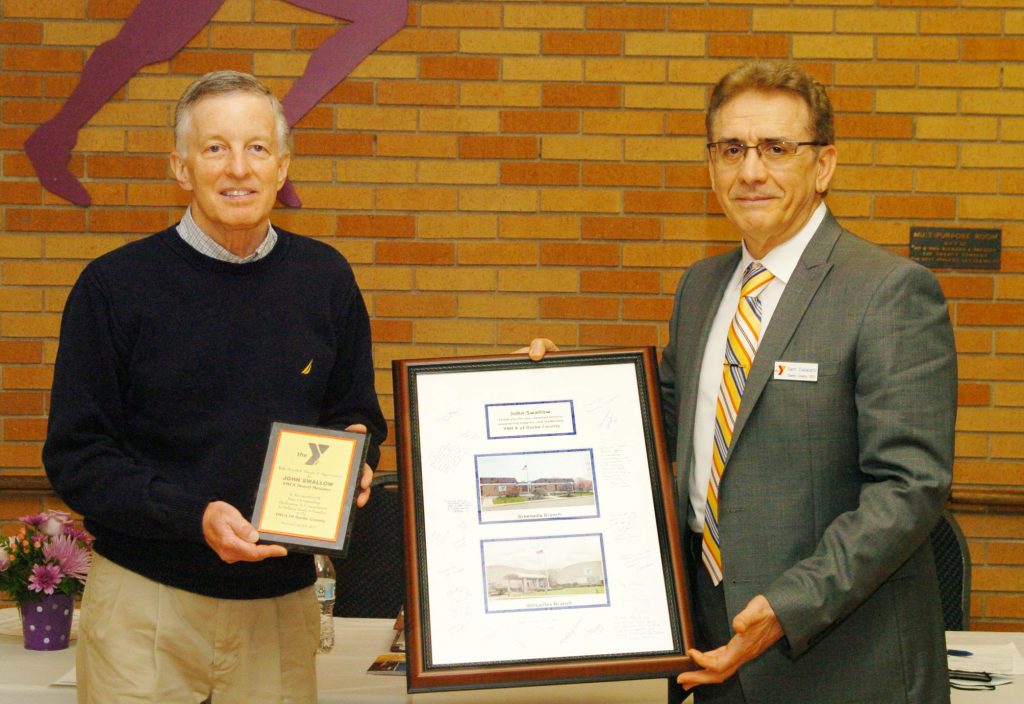 "John always delivers. He always comes through," Casalano said. "He doesn't know what a deadline is, because he's always getting it done before anyone else is even getting started. If he's presented with a problem or a purpose, he immediately gets right to the core of it, breaks it down and finds a solution."
Roestamadji has served on the YMCA board for six years, Casalano said.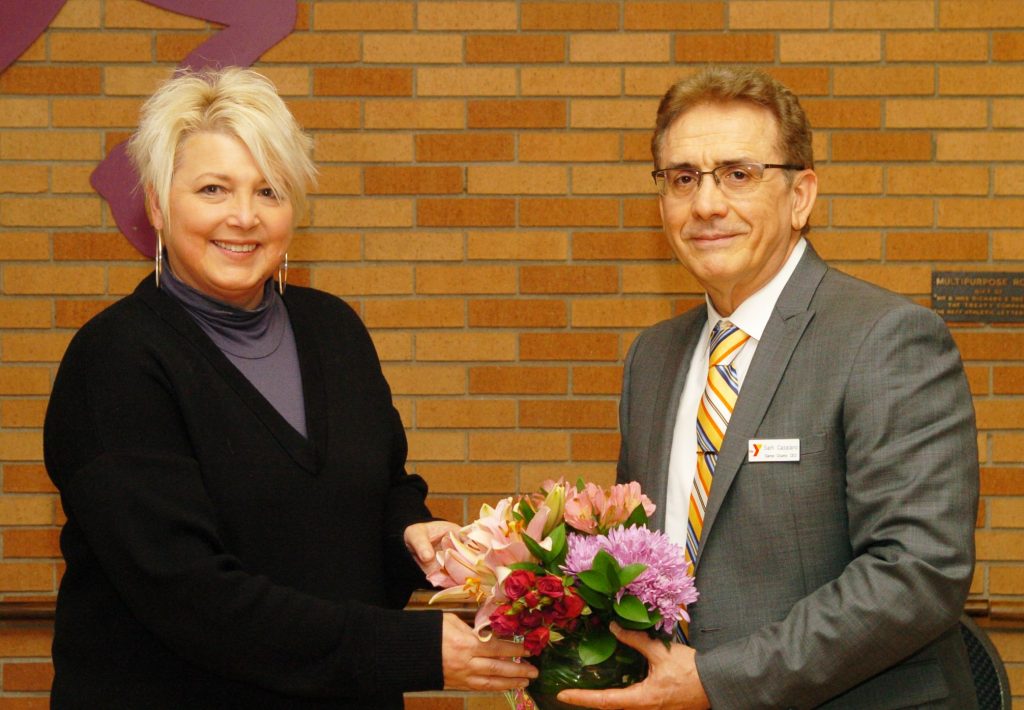 "Jan has a true Christian heart, and she has a passion and a calling to serve the community," he noted.
Casalano said that Roestamadji's family has been a "living, breathing marketing program," promoting the YMCA not only as a great place to work out, but also promoting its friendships and sense of community.
YMCA of Darke County Board President Dr. Laurie White recognized as Champions of Hope the donors who gave $5,000 or more for the 2020 Annual Community Partners Campaign. These were Matt and Angie Arnold, Sam Casalano, Gloria Hole, Jeff Hole, John Keller, Dennis and Shirla Neff, Financial Achievement Services, Greenville Technology Inc., Midmark Corporation and Park National Bank.
"On behalf of the Y, I want to thank them," White said. "It is their generosity that makes our mission a reality."
Casalano extended his gratitude and appreciation to White for her exemplary leadership during a difficult year.
In other business, the board of directors elected new members Verlin Thompson and Suzie Brown. Board members may serve up to two consecutive three-year terms.