(Virtual) Safety Around Water Program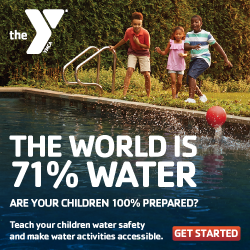 It's that time of year where kids and families are headed to the pool and the beach to have fun and stay cool!
Do you and your children know how to stay safe around water?
The YMCA of Darke County has created several short videos that talk about ways to stay safe this summer and any time you are around a pool or at the beach.
Take a few minutes to check out these short safety lessons!
The Y also has swim lessons available for all ages.