Parties & Rentals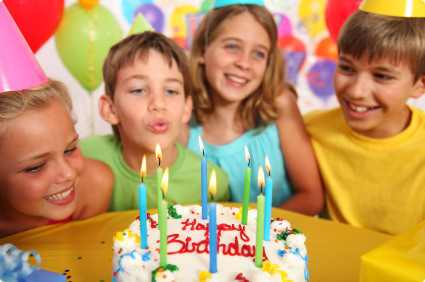 Did you know that you can rent the YMCA of Darke County for your group or personal functions? We are available for birthday parties, bridal and baby showers, after-prom parties, youth after-hours events and more!
What are the advantages of having your gathering at the YMCA?
party room and play space available
alleviates the necessity of preparing your home for a large number of guests
our party room can fit the largest of parties!
a hostess will provide you with assistance by decorating the room, cutting the cake and best of all, CLEANING UP!
Utilizing the gymnastics area or swimming pool will keep children well entertained!
BASIC BIRTHDAY PARTY
Members…..$120
Potential Members…..$150
INCLUDES:
16 guests or less ($5 per additional guest)
45 minutes in the Party Room
Cake for approximately 16 people
Ice cream cups
fruit punch
table cloths
plates, cups, napkins and plastic ware
Hostess to provide assistance and CLEAN UP!
Add on a Pizza Package!
3 large one-topping pizzas and 2 two-liters…..$50
DELUXE BIRTHDAY PARTIES
Includes Basic Party PLUS ADD ANY of the following:
One hour in the pool with a lifeguard during open swim…..$50
45 minutes in the Gymnastics Gym with staff and equipment…..$50
Swim and Gym- 30 minutes for gym games, 1 hour in the pool with lifeguard during open swim…..$70
Questions? Please contact our Welcome Center in Greenville at 937-548-3777, or in Versailles at 937-526-4488.