Daddy & Daughter Dance to become annual tradition
DA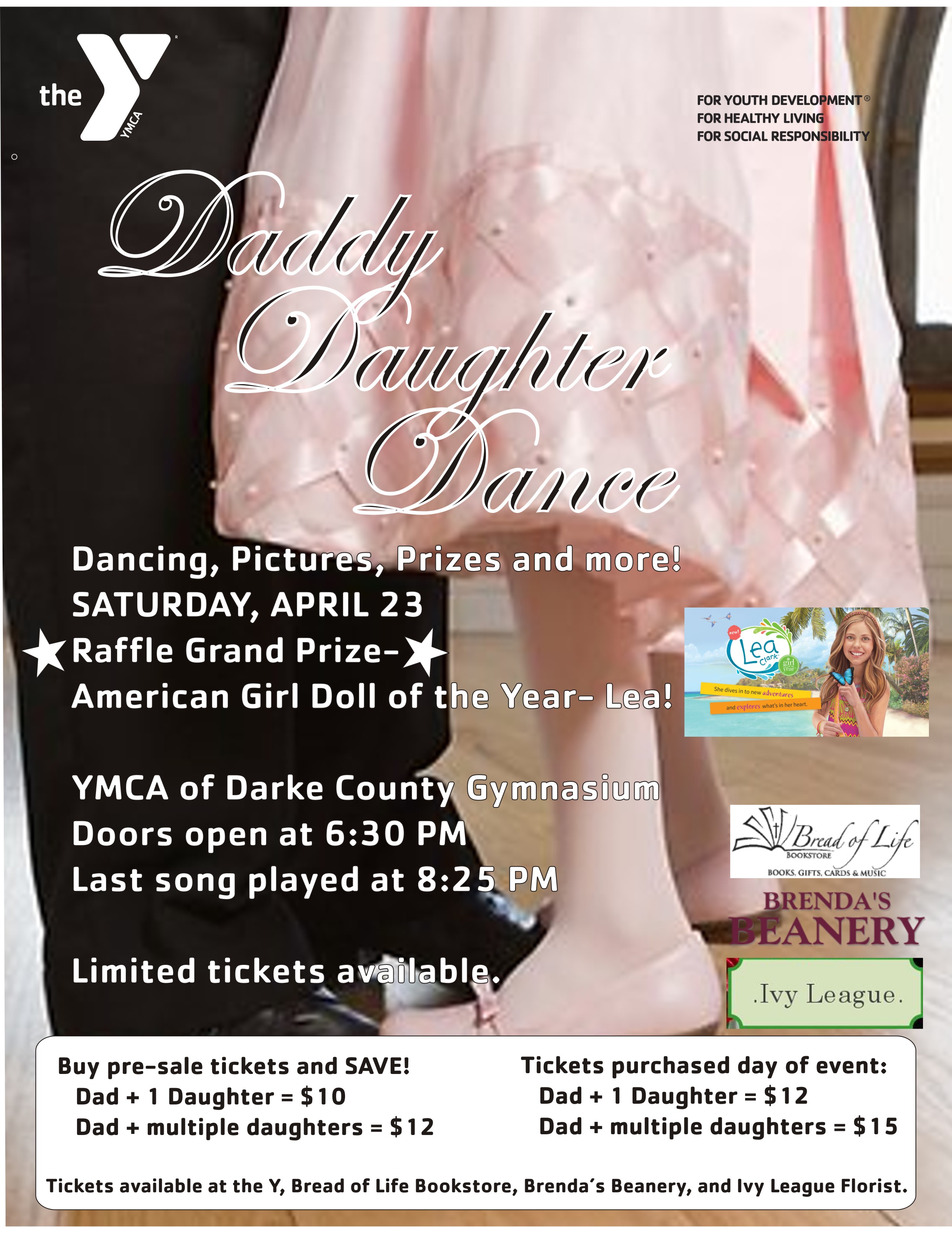 RKE COUNTY, OHIO- The YMCA of Darke County is excited to announce the first Daddy & Daughter Dance, to be held on Saturday, April 23.
Don't miss this opportunity for dads and daughters of all ages to spend some quality time together! Join us for dancing, games, prizes, pictures and more! Doors open at 6:30PM, with the last song played at 8:25PM. Pre-sale tickets are $10 for dad + 1 daughter, $12 for dad + multiple daughters. Tickets can be purchased at Brenda's Beanery, Bread of Life Bookstore, or the Y. Day of the dance prices are $12 or $15. Tickets are limited so get yours today! Come and join us and help make this dance fun and exciting!
Don't forget corsages for the girls and boutonnieres for the dads! The Ivy League Florist has unique offerings that will be the finishing touch for both girls and dads! The Ivy League will be providing flowers to decorate for the dance, why not have them help 'decorate' the attendees, too?
The Daddy & Daughter dance will include dancing (of course) with music by DJ Opie, light snacks, games, a photography area for portraits, and a raffle with some fabulous prizes! Prizes include a variety of themed gift baskets, with the grand prize of the American Girl Doll of the Year, Lea! Raffle tickets will be $1 each or $5 for an arm's length.
If you have questions or would like purchase tickets, please call the Y at 548-3777.